Virtual Library of Newspaper Articles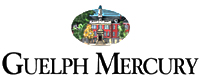 Tears, fury follow infanticide verdict
One father enraged, another relieved as woman who killed two baby sons is acquitted of murder
Guelph Mercury, Scott Tracey, September 12, 2008
GUELPH - A Guelph woman who admitted killing her two sons was acquitted of two counts of murder yesterday, prompting an angry outburst from one victim's father and tears of relief from the other.
"You're a f---ing murderer," the woman's former partner yelled at her before storming from the courtroom at Guelph's Superior Court. "No matter what, you're a f---ing murderer."
The man, followed from the courtroom by his mother and grandmother, could then be heard screaming and banging in the corridor.
Meanwhile, the woman's husband, seated on the opposite side of the courtroom between his mother and sister, began sobbing tears of relief.
"This is the outcome I was praying for because this will help her get help," the husband, crying and shaking visibly, told reporters outside the court minutes later. "This will get her help so she can deal with her kids who are still living."
The woman was convicted of two counts of infanticide. She faces a maximum seven years in prison, instead of the automatic life sentence she faced if convicted of murder.
Sentencing was set for Sept. 26.
The woman had pleaded not guilty to two counts of first-degree murder in the deaths of her 7-week-old son in Kitchener in 1998, and 9-week-old son in Guelph in 2002.
The woman, who cannot be named as she was 17 at the time of the first death and therefore faced one of the charges under the Youth Criminal Justice Act, admitted to police she intentionally suffocated her sons by covering them with blankets and plastic and waiting until they died before calling 911.
Both deaths were initially ruled cases of sudden infant death syndrome. But police in Guelph and Waterloo Region put together a task force to re-examine the cases after the woman admitted to a psychiatrist in December 2005 that she had killed her sons. She has also admitted having homicidal thoughts toward another son and her daughter, who both survived.
Defence counsel Craig Parry had urged Justice Casimir Herold to find his client guilty of infanticide, which is defined as the killing of a newborn infant by its mother while the mother's mind was "disturbed" by the effects of giving birth.
In arriving at his verdict, the judge relied heavily on the expert testimony of two psychiatrists, Philip Klassen and Julian Gojer.
"It is likely that her actions at the time of the alleged offences will come within the contemporary Canadian legal understanding of infanticide," Gojer wrote.
Crown attorney Jocelyn Speyer would not say whether the judgment will be appealed.
The woman's husband said he believes her actions were motivated by a mental disturbance following childbirth. The man said he does not know whether his relationship with the accused, who has been in jail awaiting her trial, will survive. But he said despite everything he still has strong feelings for his wife. "Oh yeah," he said with a smile when asked if he loves her.
---