---
Lesbian Pedophilia and the rape of girls
Don't attend performances.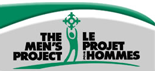 The Men's Project
"Men of Courage"

1st Ontario Provincial Conference on Male Sexual Victimizations.
It was held March 17-18, 2008
Sheraton Centre Hotel
Toronto, Ontario, Canada
The Men's Project, an Ottawa / Cornwall registered charitable service provider with the assistance of a grant from the Ministry of the Attorney General, hosted this conference.
About The Men's Project
From what was initially a volunteer run initiative, The Men's Project has grown to become one of Canada's leading counselling and educational agencies for men and their families, and in particular for all male survivors of sexual abuse committed by males and females.
The Men's Project has witnessed incredible expansion of their funded services, their fee-for-service programs, and their training and consultation services.
Their mandate is "helping men and their families build better lives". Read More ..


Health Canada Publication
"... the existence of a double standard in the care and treatment of male victims, and the invisibility and normalization of violence and abuse toward boys and young men in our society.
Despite the fact that over 300 books and articles on male victims have been published in the last 25 to 30 years, boys and teen males remain on the periphery of the discourse on child abuse.
Few workshops about males can be found at most child abuse conferences and there are no specialized training programs for clinicians. Male-centred assessment is all but non-existent and treatment programs are rare. If we are talking about adult males, the problem is even greater. A sad example of this was witnessed recently in Toronto. After a broadcast of The Boys of St. Vincent, a film about the abuse of boys in a church-run orphanage, the Kids' Help Phone received over 1,000 calls from distraught adult male survivors of childhood sexual abuse. It is tragic in a way no words can capture that these men had no place to turn to other than a children's crisis line." Read More ..